Technical scenario for Baltic grid synchronisation approved in Brussels
Development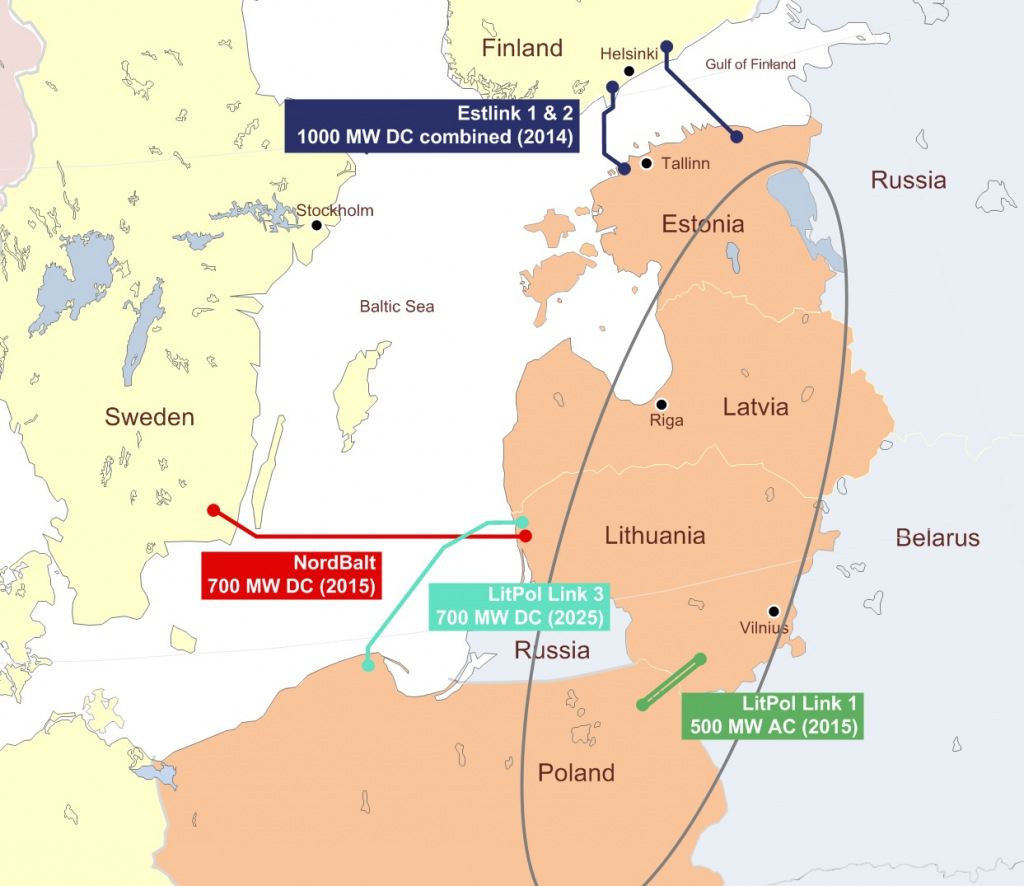 The project for the synchronisation of the Baltic power grids with the Continental European system received the green light from the Baltic Energy Market Interconnection Plan (BEMIP) high-level group in Brussels.
The High Level Group welcomed the results of the latest dynamic and frequency stability study presented by the European Network of Transmission System Operators for Electricity (ENTSO-E). The study results show that the synchronisation option chosen by the political leaders in June – consisting of the existing double-circuit alternating current (AC) line between Poland and Lithuania (LitPol Link) complemented by the construction of a new offshore high voltage direct current (HVDC) link between Poland and Lithuania – is technically feasible at reasonable cost. Importantly, the High Level Group agreed with the analysis that the chosen option will guarantee the safe operation of the Baltic States' electricity grid at the same level as in the continental European electricity networks, provided that the technical measures identified in the study are implemented. 
As decided in an agreement signed in June by the Baltic countries, Poland and the European Commission, the deadline for the completion of the synchronisation of the Baltic power grid with the continental European network is 2025, and it will be carried out through a 1,000-megawatt alternating current LitPol Link between Lithuania and Poland and a 700-megawatt direct current submarine cable. In order to ensure energy security, other stabilisation mechanisms, such as synchronisation compensators and electricity system stabilisers, will be established.
After verification that all technical, financial and time-related preconditions are complied with, the High-Level Group has concluded by giving the green light to formally launch the synchronisation process.