SCCB has commissioned the first stage of the project "Estonia-Latvia third 330 kV interconnection"
Development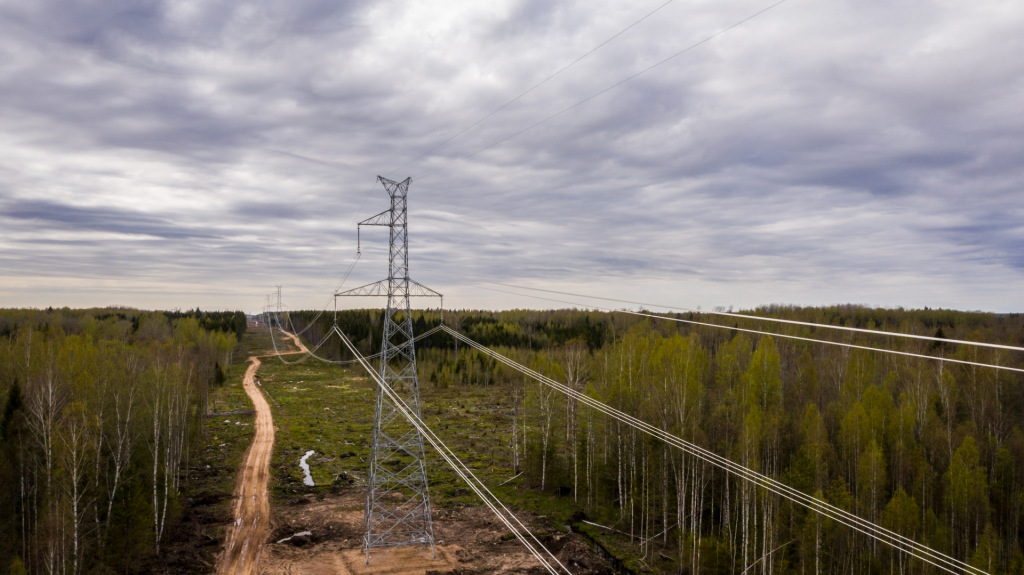 The State Construction Control Bureau (SCCB) has put into operation the first stage of the 330 kV power line of the JSC "Augstsprieguma tīkls" (AST) development project "The third 330 kV interconnection of Estonia and Latvia". The commissioned section is 28 kilometres long, built in Rūjiena Municipality from the Estonian border up to the existing Aloja - Rūjiena route.
In general, the power transmission line has also been completed in Mazsalaca, Burtnieki, Aloja and Limbaži regions; documentation on the placing into operation of the line sections is being prepared for these sections. The construction works of the line in other stages have entered the final phase and already this year it is planned to switch the new line under voltage, but the documentation necessary for placing it into operation is planned to be prepared at the beginning of next year. Currently, construction works are only taking place on the joint line section of the future railway "Rail Baltica".
It is planned to invest EUR 84 million in the construction of the project "Latvian-Estonian Third 330 kV Interconnection" of which about 62% is co-financed by the Connecting Europe Facility (CEF) of the European Union. Within the framework of the project it is planned to construct a 330 kV high voltage electricity transmission line from Riga CHP-2 up to the Estonian border in the length of 176 kilometres: a new power line of approximately 28 kilometres in length will be built from the Estonian border to the current transmission line corridor section between Rūjiena and Aloja and will then continue along the corridor of the existing 110 kV line passing Aloja, Limbaži and Skulte, up to Saulkrasti. From there on, the line will be built next to the future Rail Baltica railway.
The project foresees performance of the expansion of the CHP-2 substation, while the Estonian transmission system operator Elering will construct the part of this line in the territory of Estonia to the Kilingi-Nõmme substation. The design and construction work of the power transmission line is carried out by the general partnership EE-LV Interconnection, consisting of the Latvian LLC "Elko", Polish JSC "SELPOL" and Estonian JSC "LEONHARD WEISS ENERGY", while the work at the CHP-2 substation is performed by Empower AS branch in Latvia. Construction of the line was launched last year and the project is scheduled to be completed at the beginning of 2021.
Considering the importance of the project, the Cabinet of Ministers has assigned it the status of national interest. Assigning the status of national interest is the means by which the state implements the political resolve regarding future national energy development and the commitment to the undertaken international obligations.