Almost half of the poles for the Third Estonia - Latvia interconnection have been placed
Development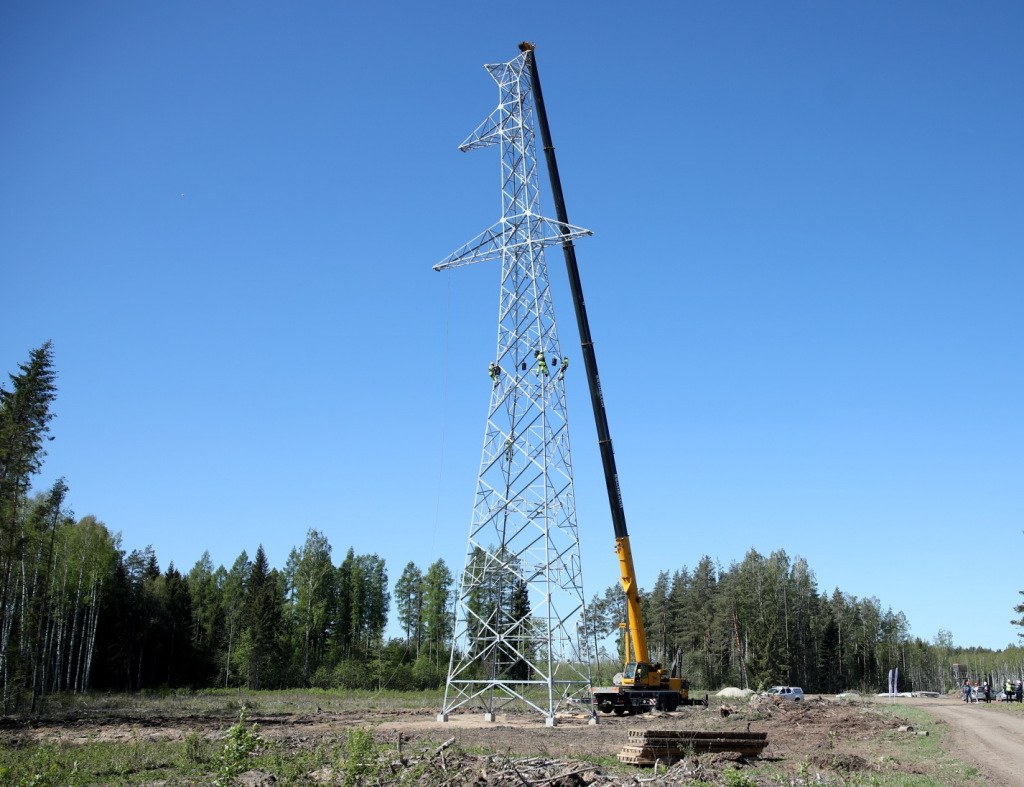 Construction works of the new 330 kV electric power transmission line of the AS Augstsprieguma tīkls (AST) development project "Third Estonia - Latvia interconnection" in Mazsalaca, Burtnieki and Rūjiena counties are in their closing phase - in these sections wiring has been completed, however, in Limbaži and Aloja counties the poles have been raised and the process of wiring has begun. Whereas, on the line towards the direction of Riga, in Sēja, Inčukalns, Garkalne and Ropaži counties, the construction of foundations for the poles is in progress. In total, almost half of the planned poles have been raised.
The new line is being built in stages in the direction from the Estonian border to Riga. Currently, 404 of the 527 poles have completed foundations, 252 poles have been raised, and a total of 74 km of wires have been installed at 204 poles. The total length of the line in Latvia is 176 km.
"Despite various complications, including those caused by the declared state of emergency in Latvia in order to limit the spread of the Covid-19 virus, we hope that the project will be implemented within a reasonable time and will not require the postponing of a part of the planned construction work," said Arnis Staltmanis, the Member of the Board of AST responsible for the development.
It is planned to invest EUR 84 million in the construction of the project "Third Latvian-Estonian Interconnection" of which about 62% is co-financed by the Connecting Europe Facility (CEF) of the European Union.
The project foresees the construction of a 330 kV high-voltage power transmission line from Riga CHP-2 to the Estonian border, as well as the expansion of the CHP-2 substation, while the Estonian transmission system operator Elering will construct the part of this line in the territory of Estonia to the Kilingi-Nõmme substation. The design and construction work of the power transmission line is carried out by the general partnership EE-LV Interconnection, while the work at the CHP-2 substation is performed by Empower AS branch in Latvia. Construction of the line was launched last year and the project is scheduled to be completed by the end of this year.
Considering the importance of the project, the Cabinet of Ministers has assigned it the status of national interest. Assigning the status of national interest is the means by which the state implements the political resolve regarding future national energy development and the commitment to the undertaken international obligations..