INEA praises the progress of the AST development project co-funded by the EU
Development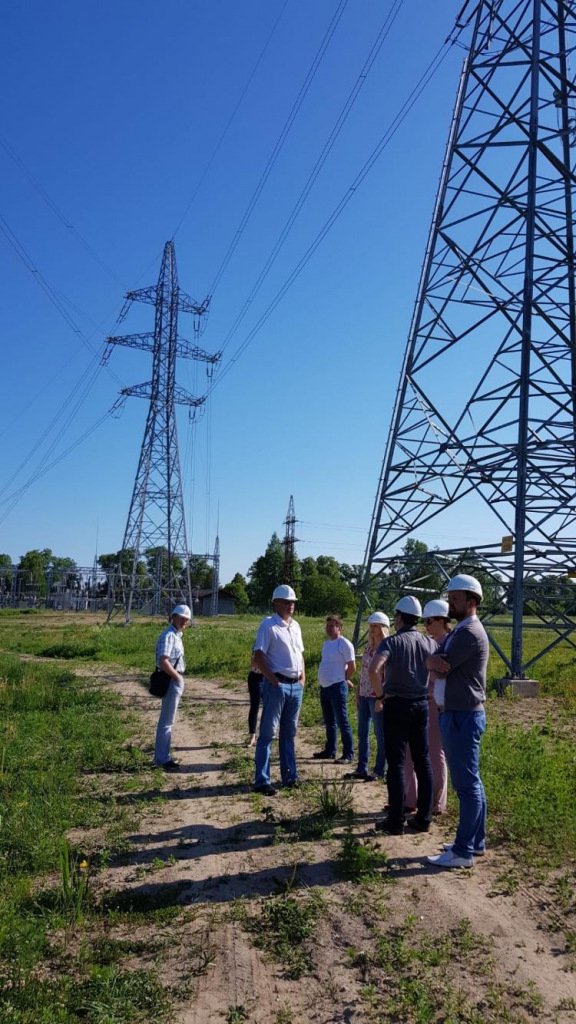 Representatives of the Innovation and Networks Executive Agency (INEA) visited Latvia on 4 and 5 June, and praised the work already completed by AS "Augstsprieguma tīkls" (AST) using the funding provided by the Connecting Europe Facility (CEF), and building the co-financed infrastructure.
INEA representatives personally inspected the construction of the "Kurzemes loks" project (European co-financing: 55.059 million euros), visiting the line construction areas and substations in Tume and Imanta, and assessed the worked completed for the "Electric transmission line Riga CHP-2 — Riga HEP" (European co-financing: 9.99 million euros), as part of which they visited the CHP-2 (TEC-2) substation. Finally, they inspected the construction for the "Estonia-Latvia 3rd interconnection" (European co-financing: 63.38 million euros) project, which began this year. The plan is to complete the "Kurzemes loks" project this year, while the rest of the projects co-financed by the EU are to be finished by the end of 2020.
The implementation of all of these project is an important prerequisite for maintaining reliable and stable operation of the electric power systems of the Baltic states after they begin working in sync with Continental Europe, which is planned for 2025. Furthermore, the implementation of the project will improve the reliability of electric power supply of the entire Baltic region, ensuring effective operation of the electric power market both in the Baltics and the Nordic countries.
Completion of these projects will strengthen the electric power system of the Baltic states and its connections to the electric networks of the Nordic countries and Continental Europe, serving as a reliable and stable alternative route for importing or exporting electric power from the Nordic countries to Europe.
More information about the development projects of AS "Augstsprieguma tīkls" can be found at the company's website, section "Modernization and development of transmission network".