The Cabinet of Ministers of the Republic of Latvia gives AST the green light to acquire, manage, and operate electricity storage facilities (batteries)
Development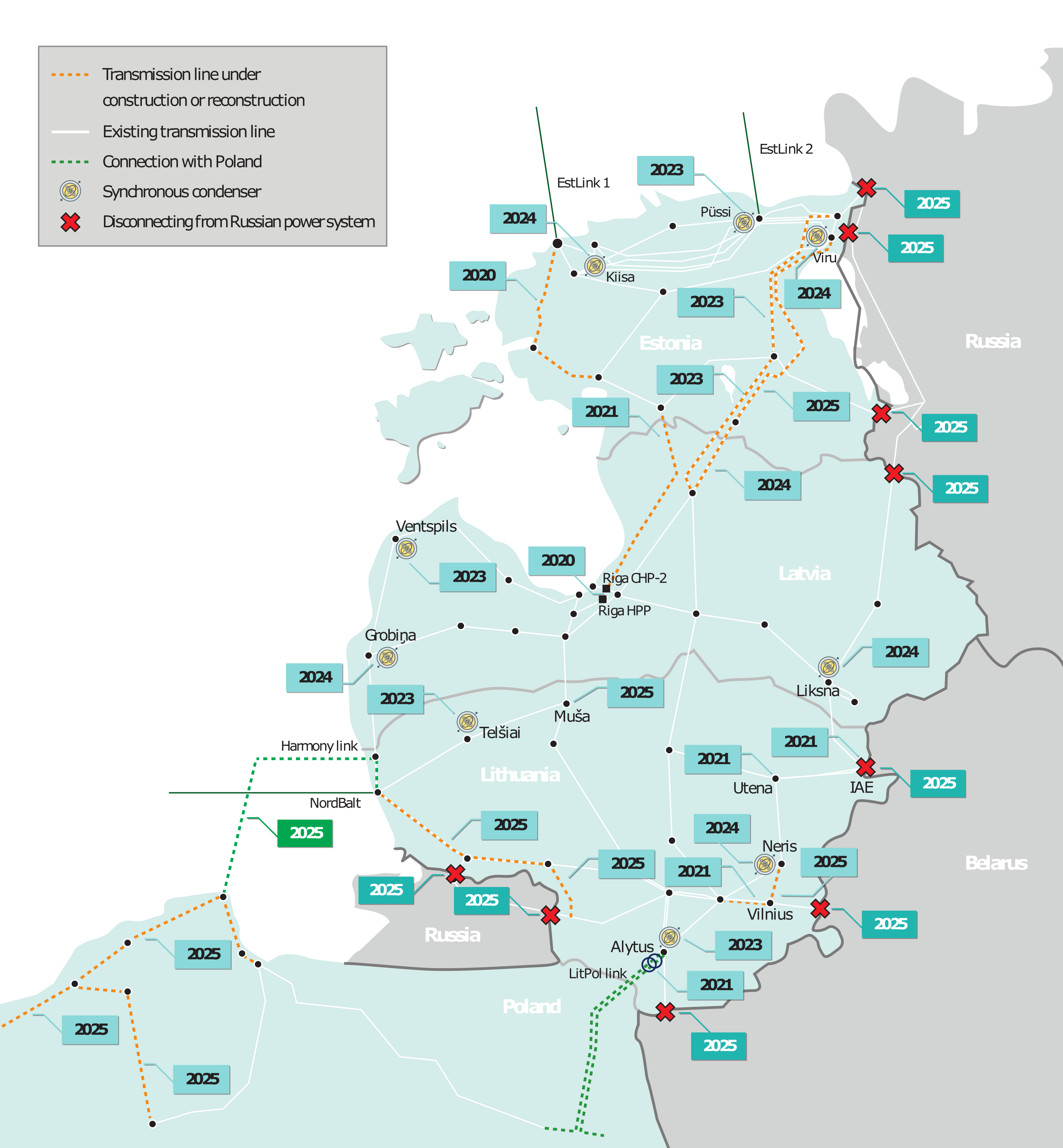 The synchronisation of the Baltic states with continental Europe in 2025 creates the need for balancing reserve capacity. In the opinion of AS Augstsprieguma tīkls (AST), to ensure the availability of reserves, it is necessary to purchase electricity storage facilities, the acquisition of which was approved by the Cabinet of Ministers on 21 September 2021.
The priority objective of AST is to successfully implement the synchronisation project, which envisages connecting the Baltic electricity system in 2025 in synchronous operation with the continental European electricity system. One of the essential preconditions is to introduce the frequency regulation capacity of the electricity system, which will need to provide reserves for balancing and frequency regulation, which do not exist in the Baltic energy system to date.
"It is planned to attract European Union co-financing to acquire electricity storage facilities, which will enable AST to significantly reduce the negative impact on the transmission tariff, which in turn, is to be expected in the context of meeting AST's obligation to provide balancing reserve capacity. In view of the above, AST intends to apply for European Union co-financing," said Gatis Junghāns, Member of the Board of AST.
In continental Europe, transmission system operators purchase balancing services for reserve capacity in a specially organised reserve capacity market, but such a market does not currently exist in the Baltics. Based on the Baltic Reserve Capacity Market Study conducted by AST together with the Baltic transmission system operators Litgrid AB and Elering AS, within which possible availability and development scenarios of the reserves were assessed, it was concluded that in Latvia, it is important to install and operate storage facilities both from the point of view of energy supply security and with regard to economic justification.
The results of the Study revealed that in the Baltics, with the existing capacity resources, it will not be possible to provide full balancing reserve capacity, and that, while concerns regarding the availability of new resources for the implementation of the synchronisation project in 2025 exist, jeopardise the successful implementation of synchronisation.
As a transmission system operator, AST is fully aware of the importance of developing the reserve capacity market and fostering competition. Therefore, AST primarily links the acquisition and operation of electricity storage facilities to the need to successfully synchronise the Baltic states with continental Europe, however, in the future, for the further development of the balancing reserve capacity market, AST foresees the gradual dismantling of purchased electricity storage facilities as a long-term solution.