AST is included in the TOP 101 most valuable companies in Latvia for the first time
News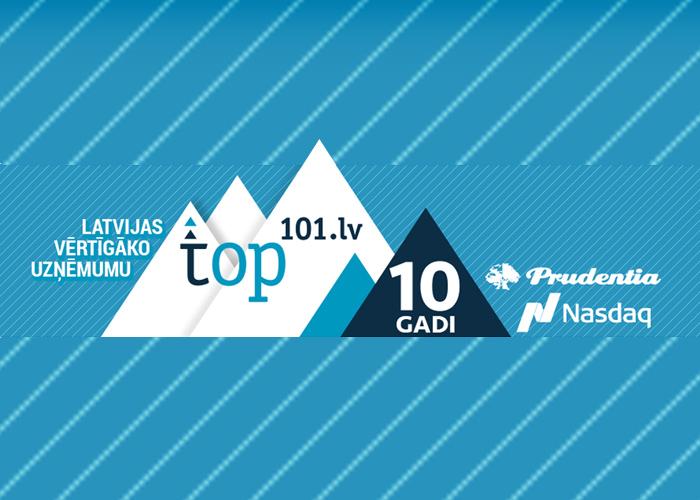 In 2020, the Latvian transmission system operator AS Augstsprieguma tīkls (AST) is included for the first time in the TOP 101 most valuable companies in Latvia created by Nasdaq Riga and Prudentia, in 21st. In turn, when evaluating the AST Corporate Governance Ratio, experts rated it with 92 points, which is the highest indicator of all companies included in the TOP 101.
"The value of AST increased after the investment of the transmission network assets in our share capital – we have already completed the reorganization, because of which the transmission system operator is also the owner of fixed assets in accordance with the Decision of the Cabinet of Ministers. However, the greatest satisfaction is with the experts' assessment of the AST team's achievements in ensuring corporate governance, because of which we have overtaken all members of the TOP 101 list in this indicator," says Varis Boks, the Chairman of the AST Board.
According to expert estimates, the value of AST is EUR 219 million; the company ranks 21st among Latvian companies.
According to the creators of TOP 101, this year, in line with global trends, new evaluation criteria for publicly available information on corporate governance and for public disclosure have been revised and introduced. From this year on, in addition to the existing criteria, important aspects of governance such as diversity or whether both genders are represented on the board and the council; whether the board consists of independent board members and their independence is clearly stated; as well as the existence of corporate governance and sustainability reports, are being re-evaluated.
All lists of the TOP 101 most valuable companies in Latvia and Estonia, as well as the Baltic TOP 10 lists, are available on the website top101.lv. Since 2005, the list of the most valuable companies in Latvia, "TOP 101," has been composed by Prudentia and Nasdaq Riga. The list of the most valuable companies in Latvia is composed in cooperation with Firmas.lv.