AST has announced the purchase of system synchronisation and inertia equipment
Development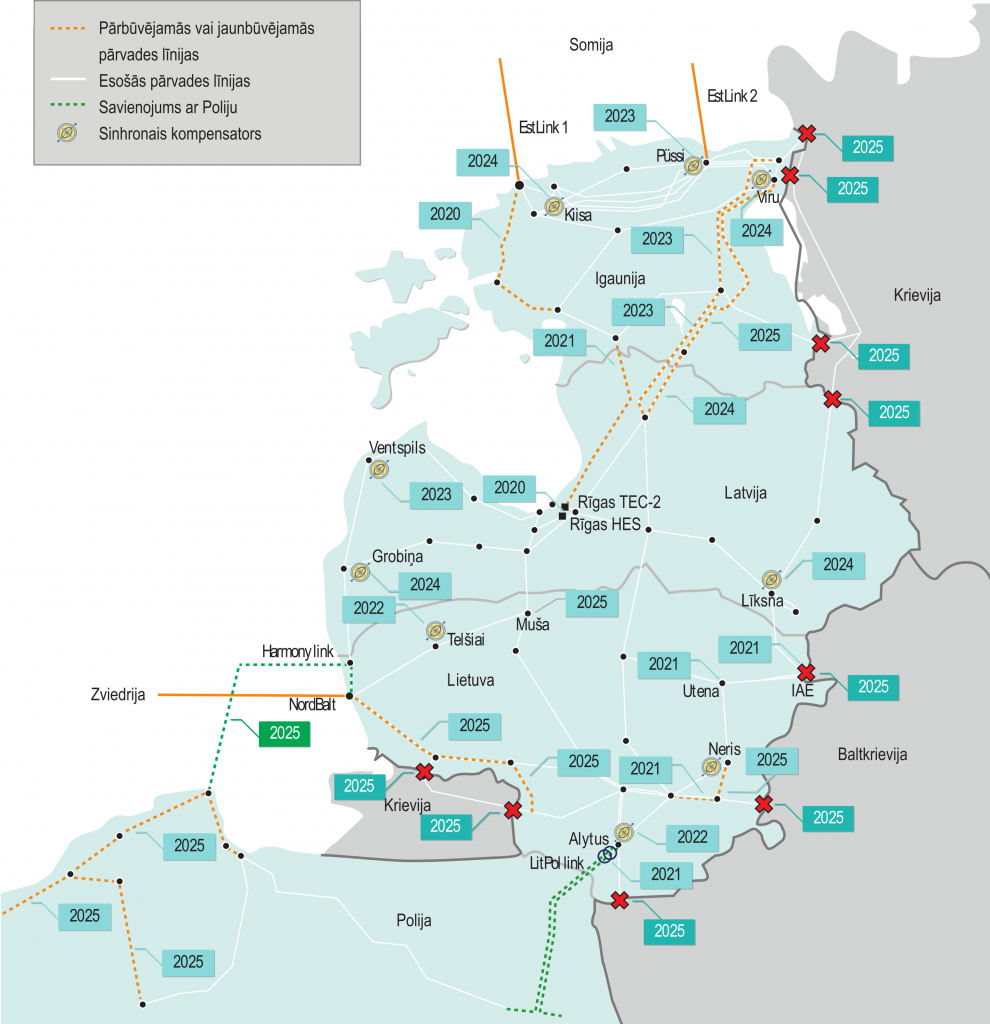 The Latvian transmission system operator JSC "Augstsprieguma tīkls" (AST), while preparing the transmission network for synchronisation with the European electricity network, has announced the procurement of the purchase and installation of system synchronisation and inertia equipment (synchronous compensators). Acquisition and installation of three pieces of equipment, the total value of which may exceed EUR 100 million is one of the most important tasks to be performed in Latvia before the planned synchronisation of the Baltic electricity networks with Europe, which is planned in 2025.
"The main function of a synchronous compensator is to ensure the stability in the electrical network and to ensure the inertia and balance of the network in times of rapid changes in the ratio of electricity consumption to production, such as large generating sources or consumer disconnections. The synchronous compensator only provides balance for a few seconds until other balance control devices are activated automatically or manually. Currently, the balance in the Latvian transmission network is ensured by the Baltic connection to the unified electricity system of Russia with the power plants operating there," explains Arnis Staltmanis, Member of the Board of AST.
A synchronous compensator is a generator operating in a network synchronously with other equipment, or a small power plant, which is not connected to the load, but rotates at idle, consuming a relatively small amount of energy from the network to ensure its rotation. By using the possibility to vary the magnetising current of the generator rotor and thus also the magnetic field of the rotor, the possibility to vary the voltage induced in the generator stator windings and thus to transfer or receive reactive power from the network is achieved. Synchronous compensators provide short-circuit power in the transmission network, reactive power (voltage) regulation and inertia.
It is planned to install three synchronous compensators in Ventspils, Grobiņa and Līksna, but in total nine such devices are planned in the Baltics, with a total inertia of 5700 megawatts per second in each country. 75% of the total costs of purchase and installation of compensators will be covered by the funds of the Connecting Europe Facility tool - the European Commission has decided to allocate funds to this project by supporting the first and second phase projects of the Baltic power grid synchronisation.