Most of the pylons have been raised in the "Third Estonia – Latvia interconnection" project
Development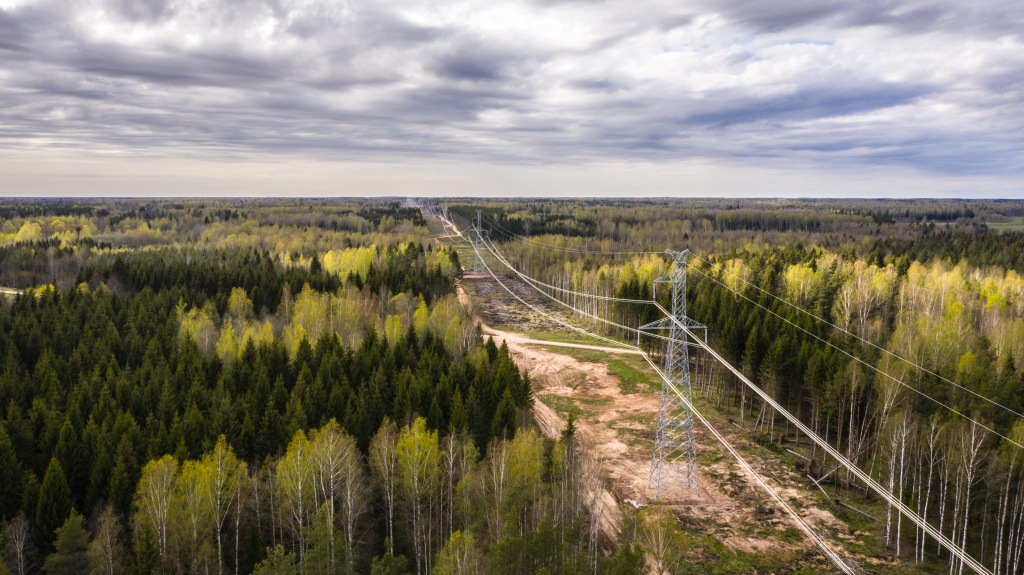 Construction works on the new 330 kV electric power transmission line of the AS Augstsprieguma tīkls (AST) development project "Third Estonia – Latvia interconnection" in Mazsalaca, Burtnieki, and Rūjiena counties are in their closing phase. In these sections the construction of the wiring is almost completed; however, in Limbaži and Aloja counties the wiring is in progress.
Whereas, on the line towards the direction of Riga, in Sēja, Inčukalns, Garkalne and Ropaži counties, the construction of foundations for the pylons is in progress. In total, 451 of the planned 527 pylons have been placed.
The new line is being built in stages in the direction from the Estonian border to Riga. Currently, 347 of the 527 planned pylons have been lifted, while the wires have been installed at 252 poles. The total length of the line in Latvia is 176 km.