The project includes reconstruction of 330kV transmission lines Tartu (EE) - Valmiera (LV) and Tsirgulina (EE) - Valmiera (LV), which are united under a single activity.
Both of the above power transmission lines were constructed during the 60-ties and 70-ties of the previous century, the standards applied in their constructions no longer meet the present operational requirements, for example the transfer capacity differences between summer and winter seasons interfere with the correct functioning of the electricity market. These lines have to be completely replaced with new ones with increased transfer capacity in order to provide much higher transfer capacity in the North-South direction in the Baltic Region. This project is supported by the transmission system operators of Latvia and Estonia and the project has been included in the national transmission system development plan and the European ENTSO-E ten year development plan.
Along with the above project, the Estonian TSO will continue reconstructing its 330 kV lines according to modern operational requirements by increasing their transfer capacity. All of these activities are aimed at providing sufficient infrastructure for energy independence of the Baltic countries from the unified energy system of Russia and serve as a prerequisite for the successful synchronisation of energy systems of the Baltic countries with energy systems of continental Europe. More information can be found in the ENTSO-E ten year development plan.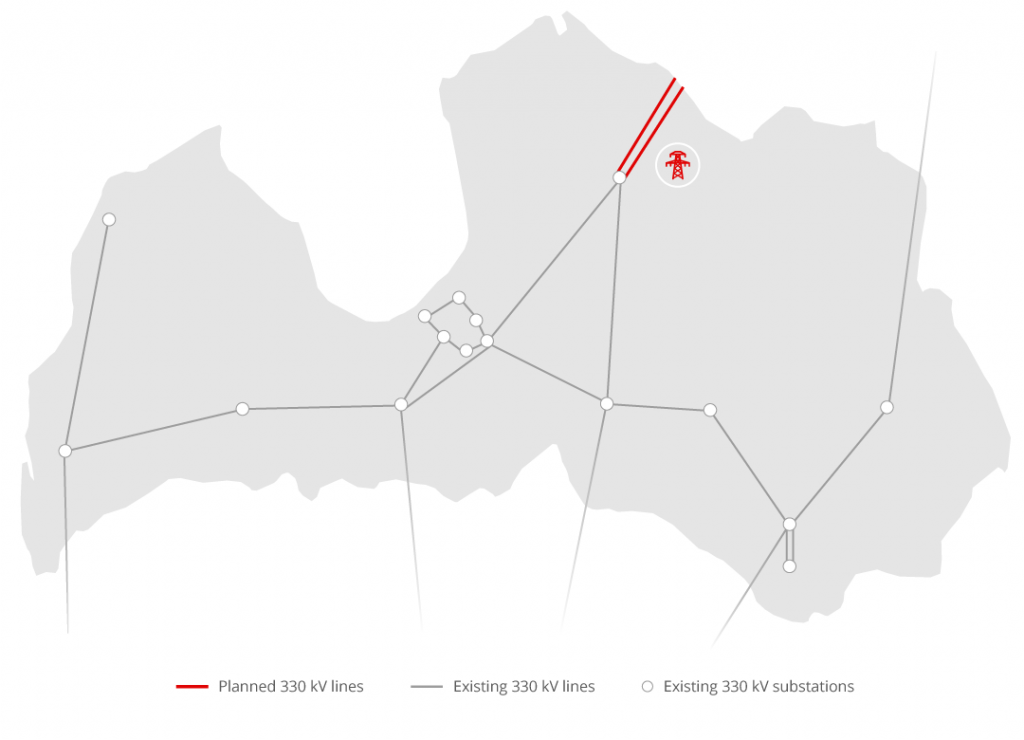 Today in Brussels, the three Baltic power transmission system operators – Estonia's AS Elering, Latvia's AS…
The objectives of the transmission system operator of Latvia, as well as the objective of the common…